Treat Yourself to The Ultimate Beauty Experience
Tucked away, behind the daily grind, there exists an oasis of tranquility
known as Embody Beauty.
EMBODY BEAUTY
combines Beauty and Non-invasive skin treatments
with the ultimate relaxation experience.
Deborah Woodlock has had extensive experience
in the beauty industry for over 20 years.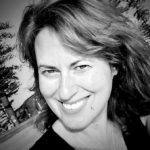 Having witnessed first hand the negative impact that aggressive treatments and over active skincare can produce, Deborah provides a more natural and progressive approach to skin health.
Deborah's aim is to restore optimal healthy skin function by using a specific combination of non-invasive treatments that work with the skin, to provide you with a brighter, smoother and more rejuvenated complexion.
Deborah's works with an exclusive Australian skincare brand which consists of a combination of some of the purest, most effective and scientifically proven ingredients available.
The standout ingredient is a unique and natural form of Vitamin A which is highly effective for skin correction without the potential skin irritation. It stores in the skin and this adds to better sun protection.
Deborah is also a qualified guided meditation facilitator and incorporates various mindfulness techniques etc into her facial and massage treatments. These will successfully induce the relaxation response so that you will feel refreshed and restored at the conclusion of these treatments.
Another popular product from Deborah's range of Natural Cosmetic applications is the
"Dazzle Dry" Nail system
You will want to check it out as it is one of the safest and most effective finger nail systems on the market today.
Importantly, it is non-toxic, air dries in 5 minutes and lasts on your fingernails for up to two weeks.  Amazing…. right ?
DISCOVER MORE
Deborah Woodlock is a traditional beauty therapist who enjoys providing her clients with an array of quality treatments from high end skin care through to cosmetic services including tinting and waxing
Specialist Beauty Treatments Designed to Provide Optimum Results
in Conjunction with Truly Unique Meditative Experiences
MAKE AN APPOINTMENT
Local WOOLLAHRA resident
I have been having weekly light therapy sessions with Deborah for the last 4 months. People stop me in the street to ask about my skin!! Regular treatments have it looking and feeling amazing ❣️ The sessions are relaxing and involve foot and hand massages that add to the treatment. I look forward to them every week. Local WOOLLAHRA resident
Alex Jarvis – Director, Vanillaesthetics
Deborah is probably one of the best masseuses -  I have ever had.  The pressure was perfect and all the right areas were worked on. The hot towels and some extra unique features - added to this treatment were a delightful surprise. I felt I was walking on air after the treatment... so looking forward to my next massage. Very  professional, friendly and easy to communicate with - Deborah has great people skills Our connection made me feel totally at ease. The clinic has the most wonderful relaxing atmosphere.
Mandy Gray (Former CEO of True Solutions Australia)
Deborah is a nail perfectionist and gives manicures of excellence Her knowledge of skin and therapies is wide and she gives her clients the extra edge We all look our natural best because of Deborah.
Dr Gene Sherman AM (Member of the Order)
Deborah's beyond fabulous Dazzle Dry manicure beats any nail therapy treatment I have ever had in my thirty plus years of constant travel across Asia , Europe and the US . Her attention to detail & meticulous polish  application -plus the product itself - gives me a full nail perfect ten days .